Beautiful eyeglass with purple color, designer just to ladies and make you looks more feminine and confidence.
New design eyeglass with red frame color.
Funny eyeglass with many frame colors on your performance.
Elegant eyeglass with pink frame of metal, make you looks more beauty, especially for ladies.
Unique design of eyeglass with black frame color.
Blue eyeglass with shinning sensation on the frame. make you more fashionable.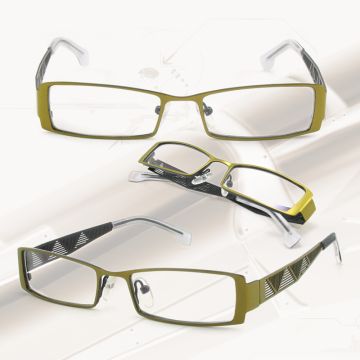 Beautiful eyeglass with green frame color, make you looks fresh and confidence.
New design of eyeglass. Can use for man and woman.